DIY: Disposal Repair Hacks
All over Austin plumbers are going to disposal repair calls only to find very simple problems. Customers pay hundreds of dollars out of pocket for something that they could potentially fix. Well, we want you to save some of those hard earned dollars. Hopefully this helps you out!
If your disposal just stops for no reason. Before you call a plumber you can check the reset button. Normally you will find it under the disposal. (Note the red button in the picture below)
If you hear it humming, you have power, but something is stuck. This is when you use an allen wrench in the center bottom, and give a twist. This normally should get things working.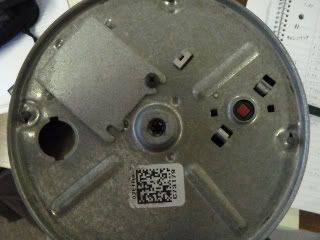 If these tricks don't work for you, give us a call. We can get a plumber out there, and get you running.
Here are some great links I found on the topic.
https://www.ehow.com/video_112319_fix-jammed-garbage.html
https://homerepair.about.com/od/plumbingrepair/ss/fix_disposal.htm
Radiant Plumbing Service
Austin, Texas
We are Austin's Plumber
If you are looking for plumbing or air conditioning service in Austin, Texas then please call (512)-948-3453 or complete our online request form.